http://orlandoweekly.com/film/gia-coppola-talks-about-palo-alto-1.1701242
PIECES OF APRIL
Gia, the next Coppola in line, on adapting Palo Alto and being her own Coppola
By: Rob Boylan
Like the Kennedys in politics or the Mannings in football, film has its own dynasty in the form of the Coppola family. Along with the Hustons, the Coppolas are the only family in Oscar history to have three generations of winners. Together, the family owns 8 statues (double the Hustons' 4), spread across Carmine, Francis, Sofia and Nicolas Cage, with a combined 24 nominations. And now there is a new generation starting to wade out into the world being spearheaded by Gia Coppola and her film Palo Alto.
But when I ask her about growing up in a dynasty over the phone, the tenor of conversation shifts. "I mean, I don't know any other way of living. It's very normal," she says with a slight sense of frustration growing in her voice. "I have such an appreciation for my family and their movies. I've learned so much from them just growing up on their movie sets, but at the same time I wanted to grow and face my own challenges.
"[But Palo Alto] was made through James's production company [instead of American Zoetrope], so it was really important for me to do this on my own and find my own voice."
The James in that sentence is James Franco, whose book of short stories was adapted by Coppola for the screen, and who also co-stars as the charming-creepy girls soccer coach, Mr. B.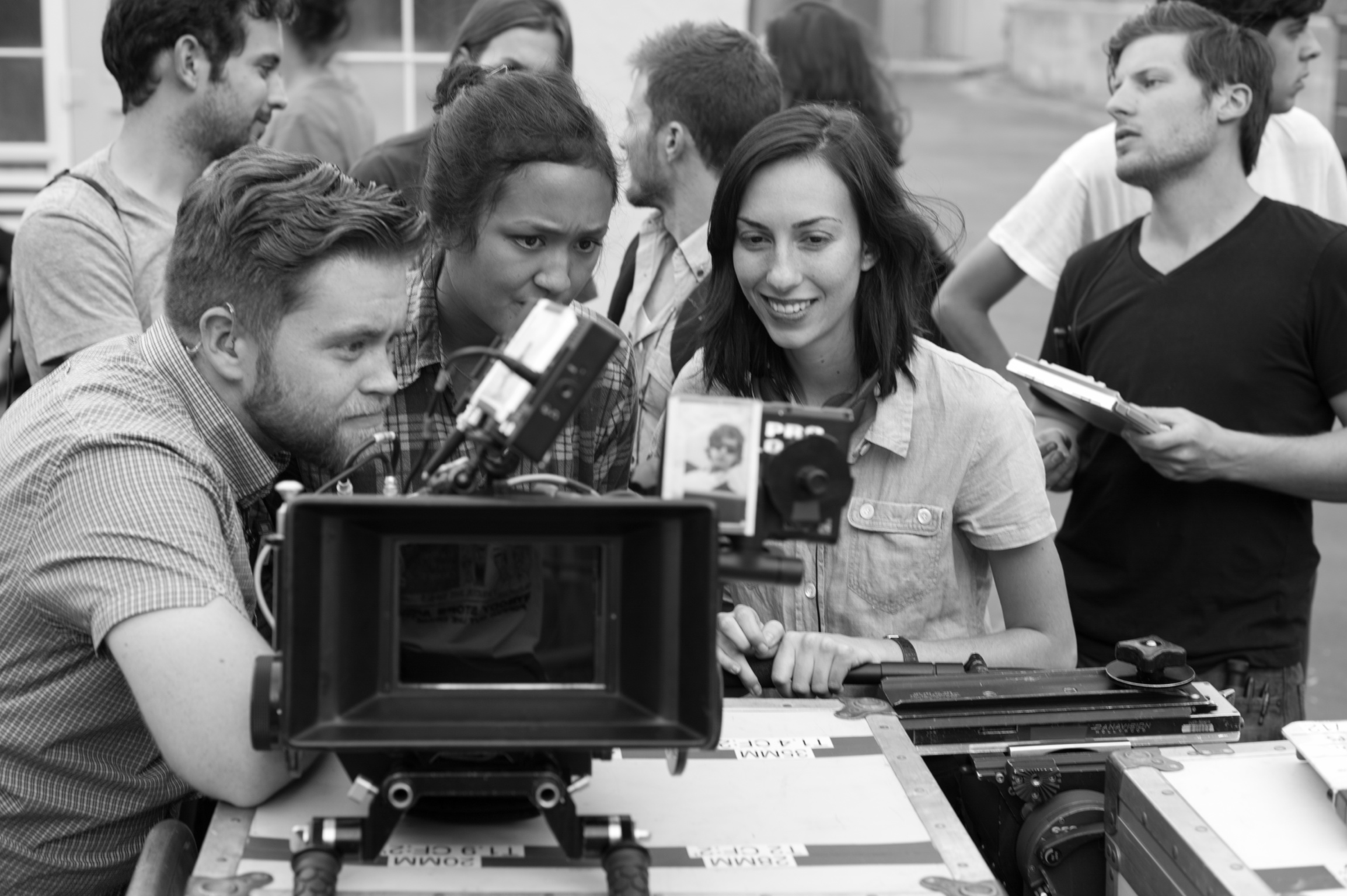 The stories are somewhat separate in the book, but have been combined by Coppola to form a rotisserie of angst, alienation, abuse and ennui where bad decisions and drugs abound for the loosely affiliated group of friends, April (Emma Roberts), Teddy (Jack Kilmer), Fred (Nat Wolff) and Emily (Zoe Levin).
April and Teddy make up much of the film's focus. They are mutual crushes, but because of crossed wires neither realizes it and both look elsewhere for someone to love them back. That leads them down different paths, but both of them only find emotional landmines in their way.
April is the sensitive soul who puts on a nonchalant front, who smokes and drinks because she wouldn't fit in otherwise. Even with that front, she doesn't really fit in. She flits from group to group searching for a comfortable niche to fit into, but never really finds anything but a parody of comfort when Mr. B begins to take an interest in her as more than Coach.
Teddy is more sensitive than the rest as well, but its to a more skewed degree than April. He is sensitive and still childlike — in one piece of the film he dreams of being in a wolf suit, playing an anguished Max from Where the Wild Things Are — but he stops a few steps short of April's sensitive nature. Even with a loving family at home, his front goes a few steps beyond when Teddy crashes his car while drunk and flees the scene.
"James's book is dark at times. I tried to make certain things a little hopeful, but I also knew I didn't want to totally change it … That stuff does go on and life is dark sometimes." Things do seem darker of late, kids more wired than I remember. "I don't think emotions change," she says when I ask if kids are under more pressure to succeed than when she or I were their age. "Its kind of an organic thing that we all go through where we're physically and hormonally changing. It feels really heavy."
It makes me wonder if a film can be too organic though. In my head I can counter the idea that the film meanders or doesn't find its dramatic ending by telling myself that teenagers meander and only have dramatic endings if they die. If being a teenager weren't intensely boring, it wouldn't lead to drinking or seeing which drug is the most fun to abuse the hell out of. The fact that teenagers need something else to make them more interesting maybe means that films about teenagers need something else to make them as interesting as they can be. Maybe not always as extreme a basketball playing wolfman, but something. In that sense, Palo Alto only manages to get to third base. As an audience, it's a good time but we keep our underwear on.
Nobody makes a perfect first film though. To harp on the family angle again for a moment, neither Dementia 13 nor The Virgin Suicides were perfect either. It takes a minute to learn the rules of the game and how to bend them to your will to make the picture you want to make. To distinguish yourself in the T-Rex-sized footprints of such a famous family can't be an easy task, but on the other hand, who would bet against a Coppola?