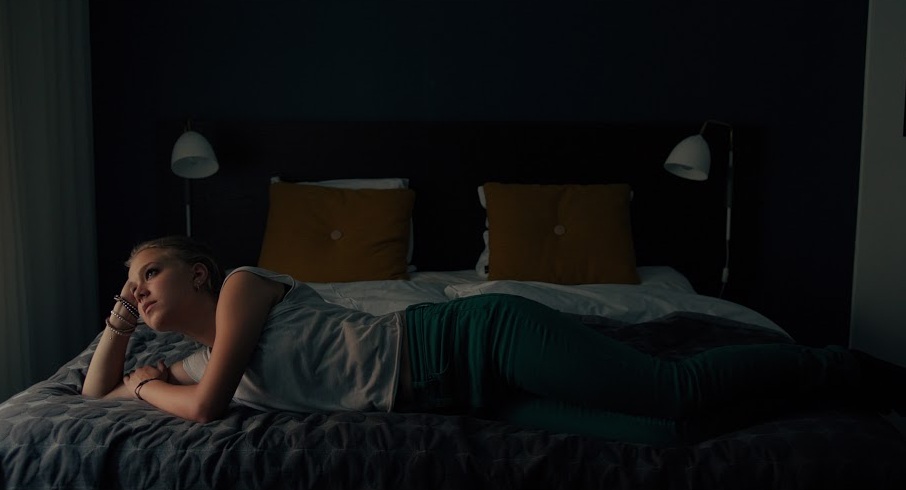 Characters don't have to be sympathetic for art to be good. They don't even have to be likable. History is littered with the despicable and despised. To empathize with a character is far more important. But in Mark Raso's Copenhagen there is nothing empathetic, sympathetic or likable about William, a 28-year-old American backpacking in Denmark after the death of his father.
William is played by Gethin Anthony (Game of Thrones' Renly Baratheon). In Copenhagen he explores the same bottomless pit of contemptibility as Joffrey Baratheon as he searches Copenhagen for his grandfather to deliver an angry letter that his father wrote him but never mailed. While searching, he runs into Effy (Frederikke Dahl Hansen), a beautiful young girl who helps him navigate the Danish geography and language barrier.
As the two search, they fall for each other. Deep. There is just one small catch. She's younger. Much younger. Like, 14 (about to turn 15!). You'll remember above, where I said William was 28, though he doesn't.
It's nearly impossible to buy Hansen as a 14-year-old though. She is 19 and looks it. It doesn't make William any less terrible, but the film is about him growing up and coming to terms with the fact that having a terrible family doesn't mean you have to be terrible too. Raso gets stuck in indie trope hell though, and can't find his way out. Hansen is the film's only redeemable quality; it's a shame that she is wasted on this pointless search.